Past / Psi Division
Alex Martin, born UK, former member of seminal dance punk band Seize the Infidels, founder member of hardcore techno dance band The PSI Division, now resident in Australia with twisted electronica break-house.
The PSI Division, the OUTpsiDER and Alex Martin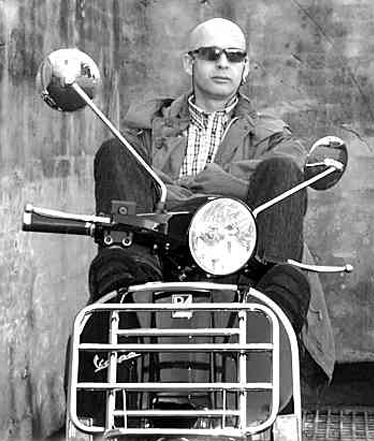 Bobby Soul is a producer, singer, songwriter, engineer and all around artist. Raised on a heavy dose of R&B and Soul, Bobby has incorporated his own style that was drawn from countless hours of listening to the greats. He has a rapidly growing list of credits that features many of the worlds greatest artists today. When you think of Bobby Soul's voice you and think in terms of the greats like Hall and Oats, Stevie Wonder and Earth Wind and Fire. Listening to the smooth silky sounds of Bobby and on his new single "La LaLa Love" and you can easily imaging Bobby would be right at home sharing the stage with these legends.
A huge local following ensued after the PSI DIVISION gatecrashed the first of the legendary 'Rezerection' events at the Mayfair in Newcastle. A special guest appearance at Rez.3 and a full live set at Rez.4 served to consolidate their position as the major Techno force in the north of England.
A series of live performances at major events such as Nocturnal, Solenoid, Streetrave and Freedom followed, the reputation of the PSI DIVISION as the most exciting techno band to have on your playlist and at events countrywide was firmly established.
The PSI DIVISION continued to tour aggressively travelling the length and breadth of the UK taking little time out to record new tracks in our studio based in Newcastle.
Steve and Alan left to pursue personal projects and new members were drafted in, including Marc Gales, Richard Henderson, DJ Merlin and Nick Detnon.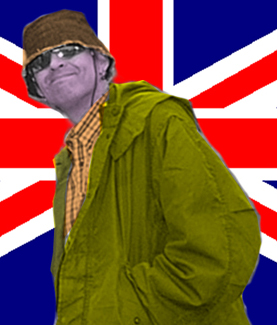 Touring began to take its toll and a weary PSI returned to Newcastle to record their final tracks for Hardware before signing a new deal with Millennium Records in Ladbroke Grove, London.
A very different PSI released Hosaka Sondek, a slow and disturbing piece of experimental techno, proving we were not just another "rave" band and establishing ourselves firmly in the darker side of ambient electronica.
After a two-year break, during which I volunteered my services to Bosnia during the war as a Humanitarian Aid Worker, the PSI Division finally dissolved and I relocated to Sydney, Australia.
The horrors of the war have been transformed into unsettling Soundscapes and twisted dark Drum n Bass tunes in my studio on the North Shore of Sydney. I continue to elaborate on this theme for the CD album "The Hillz Have Eyez", a 16 track CD full of tight breaks, mourning basslines and soul stealing melodies.